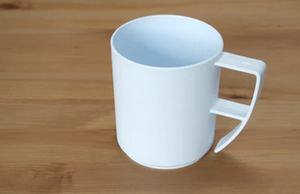 Unbreakable Cups

Light, but strong thick walled polypropylene, resistant to bending and cracking.




Microwave and dishwasher safe.




Freeze and hot safe (-20 degrees to 100 degrees C).




Recommended for RVs, repeated household use, canteens, hospitals, nurseries, kindergartens, nursing homes.
Especially good for routine use by children.




RV users can store them without worrying about breakage and they look good on the table.




A great addition to your boat's galley.




Dimensions:8 cm diameter, 9 cm deep, volume 360 ml (1.5 cups)