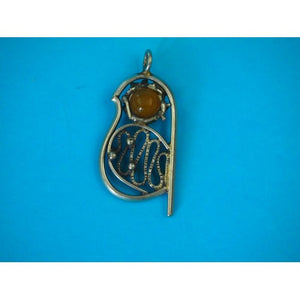 This is a unique piece bought out of a collection. It is old.
The amber bead, that is set in sterling silver, has colored that attractive old amber color over many years.  This is something that you will rarely find in a pendant.
The combined weight of the natural Balic amber bead and sterling silver is 9.4 grams.
The bead diameter is about 9.7 mm.
This is a one of a kind piece for amber lovers.