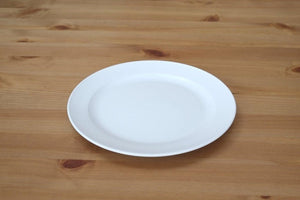 This offer consists of 6 Small or Bread Plates Recommended for RVs, boating, repeated household use, canteens, hospitals, nurseries, kindergartens, nursing homes.
They are:
Light, but strong, thick walled polypropylene, resistant to bending and cracking.




Microwave and dishwasher safe.




Freeze and hot safe (-20 degrees to 100 degrees C).




Especially good for routine use by children.




RV users can store them without worrying about breakage and they look good on the table.




A great addition to your boat's galley.




Plate Dimension- 19 cm diameter




Add it to your cart now.You can also check shipping costs in the cart.